A Personal Message for You from Tracy
From the Desk of… Tracy Myers, CMD
"The Nation's Leading Automotive Solutions Provider"
Featured in Forbes, USA Today, INC, Success Magazine & Fast Company
Dear Friend,
Having been part of several very effective mastermind groups, my friend Troy Spring and I are firm believers in the power of the mastermind to help business owners reach new levels of success.
However, we've also discovered that mastermind groups do not always deliver the desired results. They have to be set up and run in the right way and – most important – they must have the "right" people in attendance.
So, when we decided to create our own automotive mastermind group, we started by listing the top automotive professionals we know – from Dealer Principals to General Sales Managers to used Car Managers to Internet Sales Managers to Sales Professionals to Vendors – and we sought to identify the key characteristics that made them stand out from the rest.
We noticed two key factors that marked out the top participants – even among a group that were all successful, intelligent, knowledgeable, driven entrepreneurs. These two factors were:
They took immediate action on ideas and implemented what they learned
They achieved financial results right away from new information they obtained
Having identified those two factors, we agreed that a successful group from the auto industry would have to build around people like that.
It would be made up of people who not only had great ideas but who also had practical experience – people who had actually done the work necessary and were ready to implement what they learned as part of the group.
Success breeds success and a good mastermind group multiplies success many times over.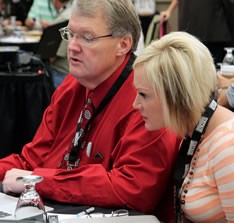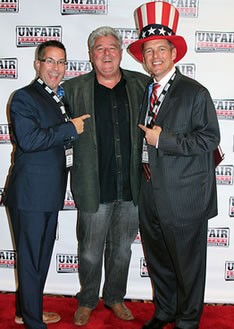 Do YOU Have What It Takes To Join Our Elite Mastermind?
You have to decide if you are ready to take action and if you are willing to take the steps necessary not only to ensure your own success but also to contribute to the success of everyone involved.
The Unfair Advantage Mastermind is a group for people who are already top performers or who are ready to take the action needed to become one of the best in the industry.
Our goal is for you to make an additional $100,000 or more per year from what you learn during this mastermind group meeting. In order for us to help you do that, we need members who are serious and committed to those same results. Is that YOU?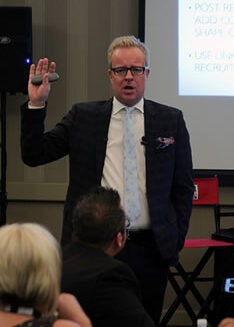 Are You Going To Let This Opportunity Pass You By?
Our next mastermind meeting is August 4-7, 2022 in Myrtle Beach, SC!
At our mastermind events, every member will get the chance to share their biggest business successes and challenges.
You'll benefit from feedback from everyone in the group, including our very own Dealer Advisory Council, on how to solve your problems. Of course, you'll also learn loads by taking part in discussions as each participant shares their successes, challenges and ideas with the group.
As a member of the Unfair Advantage Automotive Mastermind Group, you also get the following benefits
Live monthly Clubhouse Coaching where you can address any challenges you are facing. (Beginning 2nd quarter of 2021)
This gives you personal access to Tracy Myers and Troy Spring – as well as participation from other members – to get the highest possible value as a mastermind member.
EXCLUSIVE members-only access to our private Unfair Advantage Message Board. (Beginning 2nd quarter of 2021)
Opportunity to be a Beta-Team member for new products.
EXTREME discounts on products and services offered by our Preferred Partners.
Finally, we are as passionate about enjoying life as we are about building your business so you'll find the meetings highly enjoyable as well as extremely profitable.
You have the chance to be part of this unique group of industry leaders where you will have access to the latest and best money-making and money-saving ideas before your competitors.
You can be confident that the innovative ideas shared in the Unfair Advantage Mastermind Group will change the automotive industry and your dealership forever. Are you ready to be part of it? Do you have what it takes?
YES! Tracy & Troy… I want an Unfair Advantage over my competition. I will join you as a member of the Unfair Advantage Automotive Mastermind Group!